Back to Shop
Insight – G.S. Rogado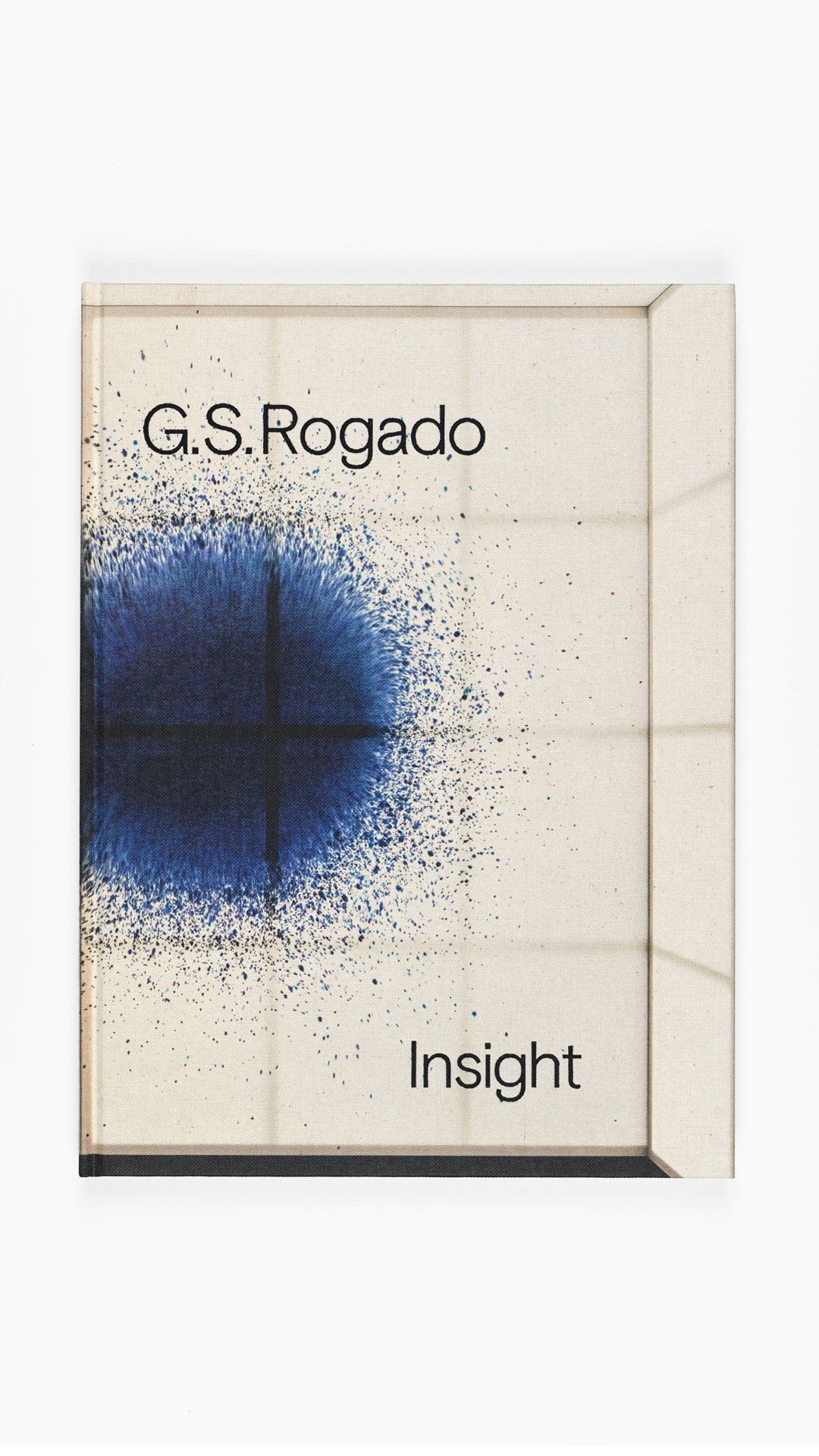 €

45.00
G.S. Rogado, Insight
Insight brings together works from the last five years with an emphasis on various installations and the painting series Intuition, Coalescence and Introspection. An encounter with the works of painter Giacomo Santiago Rogado (b. 1979) is characterized by seductive fascination. A colorful ballad with a hypnotic effect, they immediately capture the viewer's imagination. The painter's thematic engagement with contemplation, meditation and deceleration runs through his entire oeuvre, for which he primarily employs materials such as oil, pigment or acrylic paint on canvas.
The design by Amanda Haas takes deep leaps, jumps into narrow corners just to confront the viewer of the book with yet another angle another variation of the same work. All this is establishing the feeling of the actual dimensions of the artworks and the probable experience when standing in front of it. And in case of the installations, to actually standing within it, effectively being insight the painting. Through such an approach the book showcases the idea, the concept of the work. To feel the actual dimensions of the artworks and the probable experience when being there in front of a canvas is one goal of the book, yet being intrigued by its colours, seeming tactility and fascination for the play of light is yet another.
Through the experience elaborated in this book the viewer might become subject to the experience of contemplation. And through this ultimately dives into the depths of the meanings of "Insight". Which ultimately contemplations is all about: being one with the object of contemplation, being the subject and the object at once, seeing/being the idea and effectively seeing/being the artwork.
Linen hardcover, 217 pages, 33x24cm, English/German

Concept and Graphic Design by
Studio Amanda Haas, Berlin
Contributions by
Gabriela Acha, Yasmin Afschar, Seigaku Higuchi, Simon Maurer, Chris Sharp
Translations by
Anna Dorothea Ker, Laura Storfner
45€ + shipping (DE 5€ / EU 9€ / CH 13€ / USA 16€)